Split Prophets hosted this month's cypher at Bristol's Tshop and although it was considered to have a quieter crowd than previous months, it did not mean that it stopped attracting a lot of fresh local talent.
With heavy beats being dropped, it had the likes of Hi Res and Datkid spitting some bars alongside many locals showing us what they can deliver.
I had a quick word with Hi Res to get his take on the monthly cypher. Being one of the founders for the event, he was clearly proud to be a part of it. "It's all about bringing together the community of MC's, beatboxers, singers, whoever in Bristol". He believed the best thing about the cypher is the fact that anyone is welcome, ensuring that everyone leaves all their shit outside and any form of discrimination. The cypher in his eyes is a platform for anyone, giving anyone a chance to get their bars heard. "We've got 14 year old kids in there, and a pregnant lady! Pebbles is sick to spit bars when she is pregnant!"
Its definitely advised if you are in the Bristol area on the first Saturday of the month to pop on down in the afternoon to listen to what Bristol has to offer and support the local talent. Its relaxed, friendly vibe offers people a chance to step up.
Words & Photography By Abi Lewis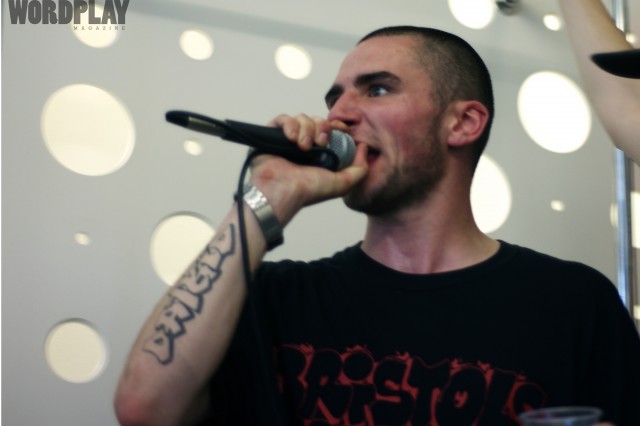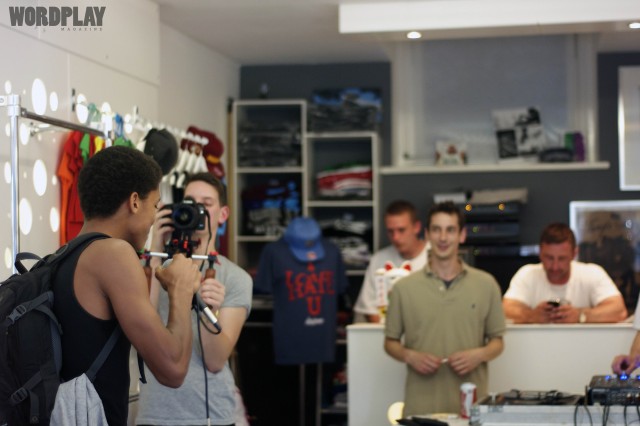 Share this
Comments