For all you hip hop heads, I know I can say the words 'High Focus Records' without needing to give an introduction to understand just how much of a role this label plays in the UK scene. Bringing us Fliptrix, Jam Baxter, Verb T, Dirty Dike, Leaf dog and The Four Owls, it has become a label constantly moulding the scene into what it is becoming today. So when ASBO Disco in Bristol put on a High Focus showcase at Malcolm X Centre on the 8th of June, it was pretty obvious that this night was going to deliver.
From the start Leaf dog and BVA from 3 Amigos got the crowd hyped for an intense night of some of the best current UK hip hop. Leaf dog; one of the driving forces in the underground scene had Bristol grasping on to his every word as the room went mad for 'Stoned Broke and Single', taken from his debut solo release 'From a Scarecrow's Perspective'. Verb T and Fliptrix who always perform powerfully together, kept this hype going and heads bobbing to 'Graffiti won't die'. Not only did these guys deliver some of the classics, but it was also chance for everyone to get their teeth in to some of Fliptrix fresh material taken from his new album 'Third Eye of the Storm' that was dropped earlier in April.
Before Contact Play took over the stage, Sammy B-side dropped some beats getting a mass of knees wobbling to Mr Scruff. It wasn't long though before Dirty Dike, Jam Baxter, Bosh and Leaf dog jumped on ready to show exactly what High Focus is all about. Out of all the nights I have seen these guys perform, I would say this topped them all. Each verse was delivered crisper than a packet of Walkers extra crunchy, and the energy from both the crowd and the lads on stage was top form. Scissor Tongue and his backpack soon joined the stage and Baxter in 'Pipe Smoke' getting people's heads nodding. Contact Plays 'Fuck a job' continued to get the crowd spitting the verses alongside Dikes 'hi I'm James' and 'Porkpie'.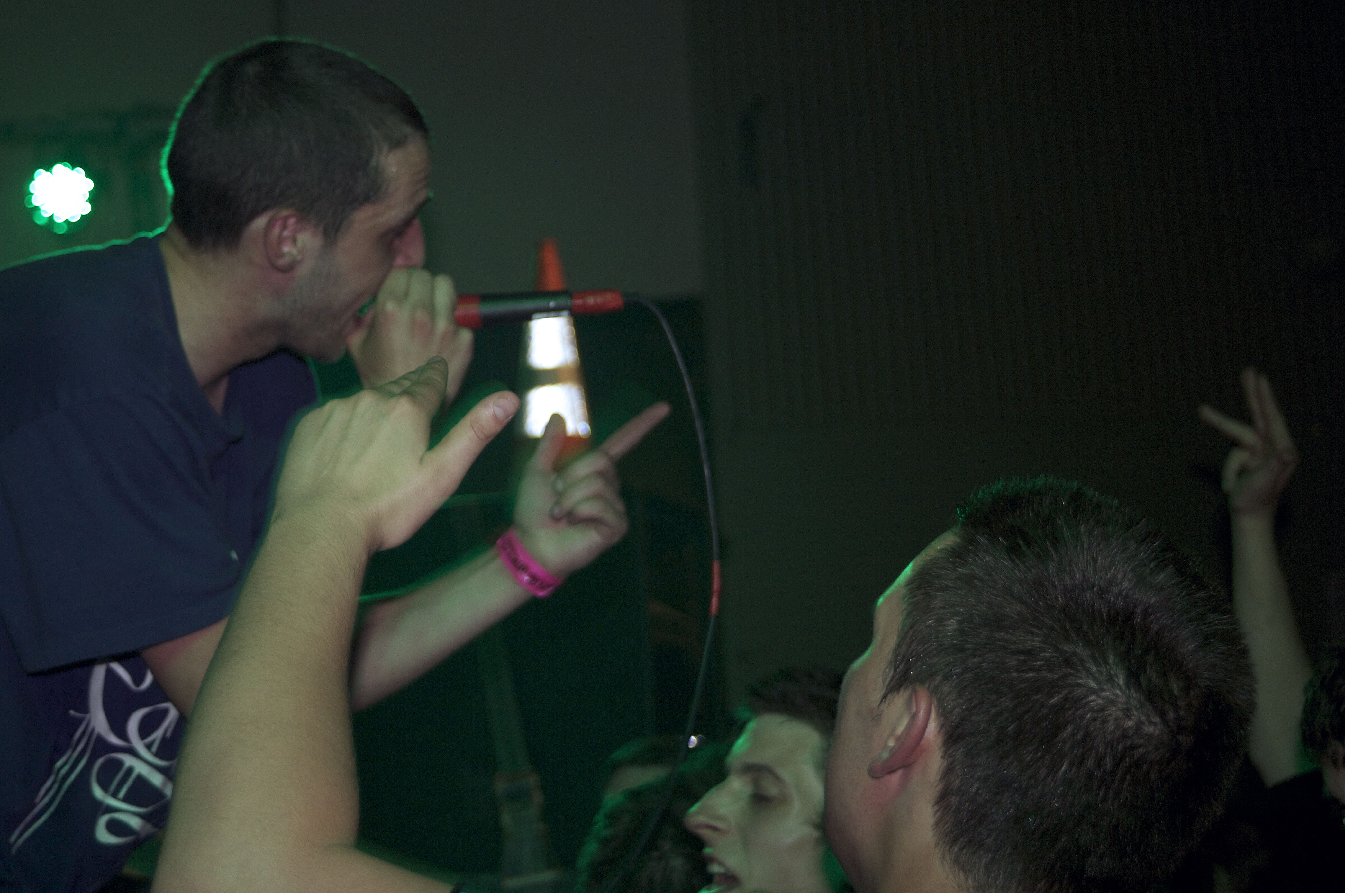 When Contact Play left the stage, the night did not stop giving. Masks were put on faces. Hoods were pulled up – It was time for The Four Owls. Now even if you had seen The Four Owls before, I can guarantee that their stage presence and powerful verses can never fail to hype the crowd, making each experience unique to its own. Killing it with 'Knowledge' and 'Not like Before', left the whole audience bobbing their heads to the sleek beats. Even Dike came back on for more joining the parliament of owls with 'Much too Much'.
Ending the night that hosted the top names currently in UK hip hop was LDZ aka London Zoo, consisting of Dabbla, Sumjii and Cobes. These guys who were joined by Baxter, bought the night to a peak by bringing the beats and verses to a new level of hip hop and dubstep.
Overall, it was a sick night. Big crowds, big system, big hype….not so big stage dives, BUT Bristol definitely knows how to appreciate the scene. Being able to witness a night full of talent is a reminder that we truly are in the middle of witnessing a powerful movement in the underground hip hop scene today. High Focus say they aim to push boundaries and resurrect the legacy of UK hip hop…well fuck, I think they have done it.
Big shout out to the High Focus gang-a-lang for putting on what look like another dope event, here at HQ we were gutted we couldn't make it but have gotta give a massive big up to Abi Lewis & Sam Nasrat for copping the lowdown for us.
Words By Abi Lewis
Photography By Sam Nasrat
Share this
Comments